Professional Liability Insurance Policy
The Cover of Insurance
Professional liability insurance regarding the minimal financial standing of the carrier to provide domestic and international transport of goods or passengers. The above insurance policy is accepted by the Main Inspectorate Of Road Transport (Department of domestic licences).
Cases in which one must present the insurance policy:
Submitting an application for the permit/license to provide road transport services of goods or passengers.
Renewal of the goods/passengers transport license.
Extract from the goods/passengers transport license.
Submitting an application for an additional extract for a purchased vehicle.
The policy is one of the forms of demonstrating the financial standing necessary to obtain the road transport license. It covers the financial capacity equivalent to:
9000 euro (for the first vehicle)
5000 euro (for each additional vehicle)
In accordance with Regulation (EC) No 1071/2009 of the European Parliament and of the Council of 21 October 2009, every carrier must be able to meet the financial obligations, guaranteed by the policy offered, at all times in the course of the annual accounting year.
The Insurer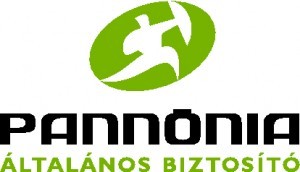 CIG PANNÓNIA ELSŐ MAGYAR ÁLTALÁNOS BIZTOSÍTÓ Zrt.
(General Insurance Company Plc.) registered at the Court Register of Companies, number 01-10-046150.The company is notified in Poland in the Polish Financial Supervision Authority (no. 143) and represented by the insurance broker and consultant Chrystian Waldendorfer in cooperation with Consulting Transport Kornelia Lewandowska.
Convenient method of signing insurance policy without registration number
The policy can be obtained by submitting an application at the head office of Consulting Transport or via e-mail:
Brynowska 62/6, 40-584 Katowice,
+48 510 105 250, +48 510 951 710, +48 508 370 770
e-mail: biuro@consultingtransport.pl
Download the application form
Fill it in accordance with the number of vehicles owned
Sign the application and send it via e-mail or fax
General conditions of the insurance
Policy waiting period
The policy is generated electronically within one day from making the payment. As part of our services, we deliver the policy to the Main Inspectorate Of Road Transport or to the indicated Starostwo.
Possibility of verifying the policy within 24 hours
The Insurance System gives the possibility of verifying the policy to all institutions. Each policy has a QR CODE.
Let's do business together!